Gregory Crafts
Actor • Playwright • Designer • Producer • Director • Game Master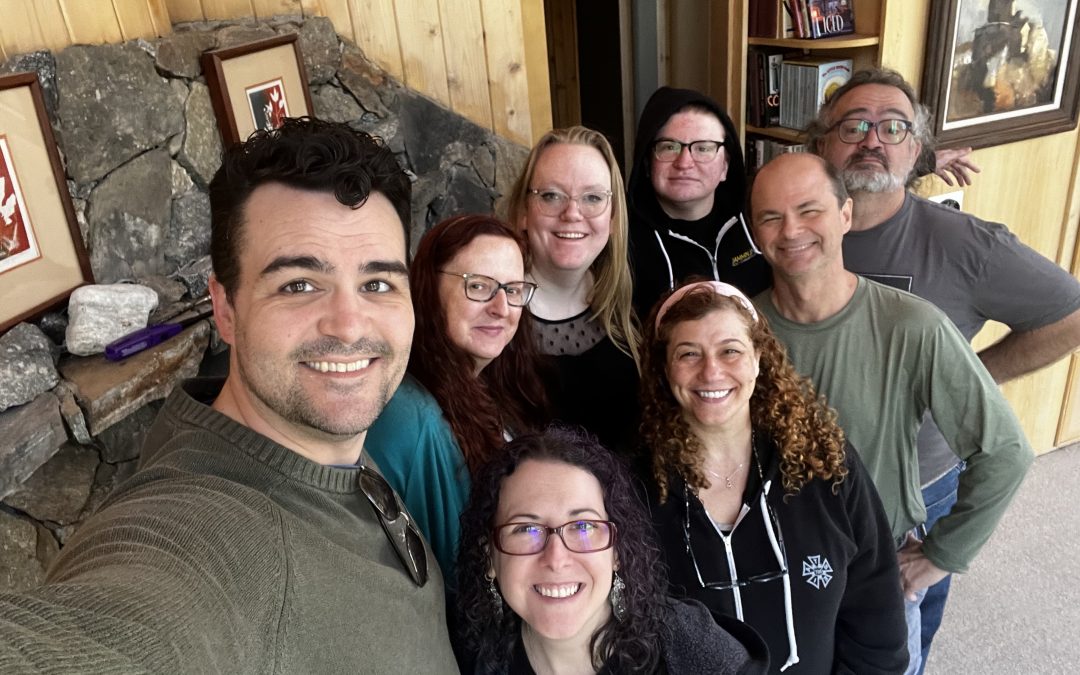 Just got back to LA after spending another lovely weekend up in Pine Mountain Club. I love our quarterly Theatre Unleashed Writers' Den Writing Retreats. It's so nice to get out of town for a few days, leave all of our normal routine concerns behind, and focus exclusively on creation.
read more
"Gregory Crafts is always stellar, both on stage and in the directorial chair."
Gregory Crafts is an award-winning and critically acclaimed multi-hyphenate creative artist, with more than thirty years of industry experience as an actor, playwright, director, designer, and producer.
After graduating from Emerson College in Boston, MA with a Bachelor's in Theatre Studies in 2003, Greg migrated to Los Angeles, California, where he currently plies a multitude of trades that allow him to flex his creative muscles. He resides in North Hollywood, CA with his wife, Jenn, and their cats.
In 2008, Greg co-founded Theatre Unleashed, a 501(c)(3) non-profit theatre ensemble based in Hollywood, CA, and he proudly serves as the company's Executive Director.
Greg is also a member of SAG-AFTRA, Actors' Equity, the Dramatists Guild, a Lifetime Member of the Alliance of Los Angeles Playwrights, and a founding board member of the Theatre Producers of Southern California. He has also previously served as a board member of the Hollywood Fringe Festival and Flat Tire Theatre Company.
In late 2016, Greg and his wife Jenn teamed up to form a live event venue management company. On January 1st, 2017, the pair took control of studio/stage, a unique 40-seat performance space located in L.A's Koreatown. Now working under the banner of The StageCrafts, Jenn and Greg are always seeking new venues to add to their portfolio.
With what little free time he has, Greg enjoys supporting local theatre, reading banned books, making "to do" lists, shotgunning Star Trek reruns, memorizing Epic Rap Battles of History lyrics, fine-tuning his websites, torturing himself through 5k mud runs, livestreaming his Dungeons & Dragons sessions, and practicing Tae Kwon Do. He also nurses an unhealthy obsession with the Boston Red Sox.
Copyright 2019-2023 Gregory Crafts. All Rights Reserved.
This site is protected by reCAPTCHA and the Google Privacy Policy and Terms of Service apply.